EUROGRAPHICS 6000-0357 NATHAN GREENE LIGHT OF THE WORLD 1000 PIECE PUZZEL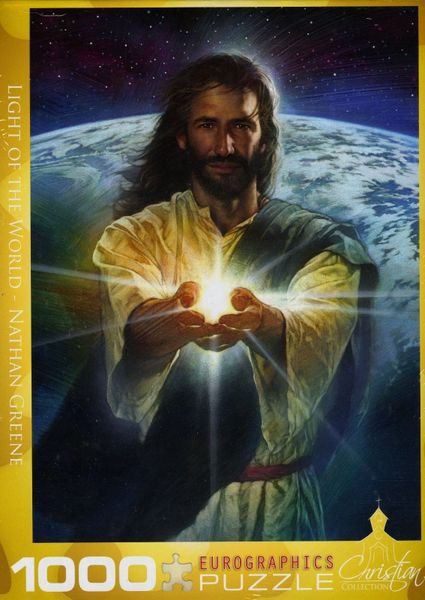 EUROGRAPHICS 6000-0357 NATHAN GREENE LIGHT OF THE WORLD 1000 PIECE PUZZEL
About this artwork
EuroGraphics Light of the World by Nathan Greene 1000-Piece Puzzle
Box size: 10" x 14" x 2.37". Finished Puzzle Size: 19.25" x 26.5".
Jesus said: "I am the light of the world he who follows Me shall not walk in the darkness, but have the light of life" (John 8:12). In this striking contemporary portrayal bathed in deep blues and dramatic lighting, the artist points to the source of true life and light.
Strong high-quality puzzle pieces.
Made from recycled board and printed with vegetable based ink.
This superior quality puzzle will delight and educate all at the same time.