Ceaco/Brainwright 8312 PuzzleBLoX The Six Sided Puzzzle "Disney" Puzzle Blox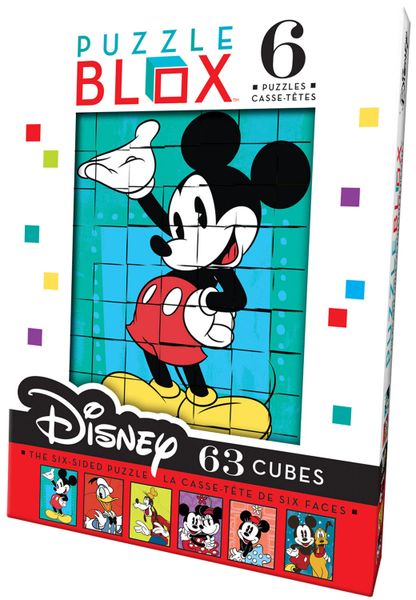 Ceaco/Brainwright 8312 PuzzleBLoX The Six Sided Puzzzle "Disney" Puzzle Blox
Ceaco/Brainwright 8312 PuzzleBLoX The Six Sided Puzzzle "Disney" Puzzle Blox
Contains: 63 printed cubes, 6 picture cards, plastic display case.
To Solve the puzzle, select an image form the included picture cards and place it into the case.
The rotate and rearrange the cube on top of the image so that they recreate the exact image.
Sounds easy but only the master puzzler will be able to complete these masterpieces!